Ethanol Extract of Stylissa carteri Induces Cell Death in Parental and Paclitaxel-Resistant Cervical Cancer Cells
Abstract
Objective: To evaluate the cytotoxic effects of ethanol extract of marine sponge Stylissa carteri in both parental and paclitaxel-resistant HeLa cervical cancer cells.
Methods: This was experimental in-vitro study subjected ethanol extract Stylissa carteri obtained from Pramuka Island, Kepulauan Seribu National Park, Jakarta. Paclitaxel-resistant HeLa cells were treated with ethanol extract followed by microscopic observation and MTT assay. The IC50 and drug curves were analyzed using four-parametric logistic regression by SigmaPlot for Windows version 12.0.
Results: Our data showed that ethanol extract of Stylissa carteri triggered cell death-associated morphological changes as well as inhibited cell viability. The IC50 was 1 ppm. Importantly, this ethanol extract of Stylissa carteri was also triggered cell death in paclitaxel-resistant HeLa cells. The IC50 was 4 ppm.  
Conclusion: This study revealed that a potential cytotoxic activity of Stylissa carteri not only in parental HeLa cells but also in paclitaxel-resistant HeLa cells. This recommends for further study to discover a novel compound contained in marine sponge.
Keywords
Cervical cancer; paclitaxel resistance; HeLa cells; cytotoxicity assay; Stylissa carteri
References
Stewart BW, Wild CP. World cancer report 2014. World Health Organization. 2014.
World Health Organization. Comprehensive cervical cancer control. WHO Library Cataloguing-in-Publication Data. 2014. p. 364.
Crispens MA, Frederick P. NCCN clinical practice in oncology: cervical cancer. Vol. 1, National Comprehensive Cancer Network. 2017.
Zhu H, Luo H, Zhang W, Shen Z, Hu X, Zhu X. Molecular mechanisms of cisplatin resistance in cervical cancer. Vol. 10, Drug Design, Development and Therapy. 2016. p. 1885–95.
Peng X, Gong F, Chen Y, Jiang Y, Liu J, Yu M, et al. Autophagy promotes paclitaxel resistance of cervical cancer cells: Involvement of Warburg effect activated hypoxia-induced factor 1-α-mediated signaling. Cell Death Dis. 2014;5(8).
O'Rourke A, Kremb S, Bader TM, Helfer M, Schmitt-Kopplin P, Gerwick WH, et al. Alkaloids from the sponge Stylissa carteri present prospective scaffolds for the inhibition of human immunodeficiency virus 1 (HIV-1). Mar Drugs. 2016;14(2).
McDermott M, Eustace AJ, Busschots S, Breen L, Crown J, Clynes M, et al. In vitro Development of Chemotherapy and Targeted Therapy Drug-Resistant Cancer Cell Lines: A Practical Guide with Case Studies. Front Oncol. 2014;4:40.
Bashari MH, Fan F, Vallet S, Sattler M, Arn M, Luckner-Minden C, et al. Mcl-1 confers protection of Her2-positive breast cancer cells to hypoxia: therapeutic implications. Breast Cancer Res. 2016;18(1):26.
Dewi AS, Suhita A. When East meets West: the chemistry of Indonesian sponges and Australian nudibranchs. PhD Theses. The University of Queensland; 2017.
Lin Y-C, Tan F, Marra KG, Jan S-S, Liu D-C. Synthesis and characterization of collagen/hyaluronan/chitosan composite sponges for potential biomedical applications. Acta Biomater. 2009 Sep 1;5(7):2591–600.
Boohaker RJ, Lee MW, Vishnubhotla P, Perez JM, Khaled AR. The use of therapeutic peptides to target and to kill cancer cells. Curr Med Chem. 2012;19(22):3794–804.
Afifi AHH. The Development of New Anticancer Agents, Which inhibit the Ubiquitin-Proteasome system from Marine Organisms. PhD Theses. Cairo University; 2017.
O'Rourke A, Kremb S, Bader T, Helfer M, Schmitt-Kopplin P, Gerwick W, et al. Alkaloids from the Sponge Stylissa carteri Present Prospective Scaffolds for the Inhibition of Human Immunodeficiency Virus 1 (HIV-1). Mar Drugs. 2016 Feb 4;14(2):28.
Refbacks
There are currently no refbacks.
---
This journal indexed by: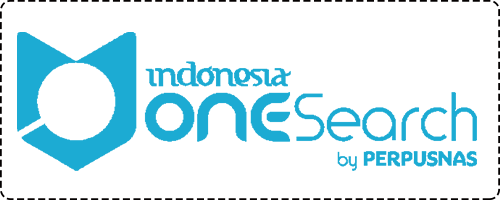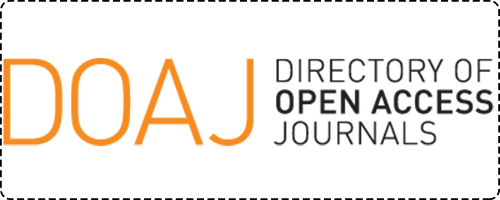 IJIHS

is licensed under a Creative Commons Attribution-NonCommercial 4.0 International License
View My Stats